Single package:
$2,810
Twin package:
$2,390
Triple package:
$2,080
Airport Limousine Bus transfer coupon (one-way)
7 Day Japan Rail Pass
Nikko World Heritage Tour (inc. lunch)
3 nights of accommodation at the Shinagawa Prince Hotel in Tokyo
2 nights of accommodation at the Hotel Metropolitan Sendai East
2 nights of accommodation at the Art Hotel Hirosaki City inc. breakfast
2 nights of accommodation at the Hotel Resol Hakodate
2 nights of accommodation at the Keio Plaza Hotel Sapporo
This tour starts off in Tokyo and continues up north, offering an introduction to some of Tohoku's highlights. During this tour you will experience a mix of spectacular nature, fascinating history and get a taste of the undiscovered charm of Northern Japan. With an appropriate amount of time at each destination, this itinerary offers an exciting program with a variety of sightseeing activities.
Day 05: Sendai - Matsushima Bay - Sendai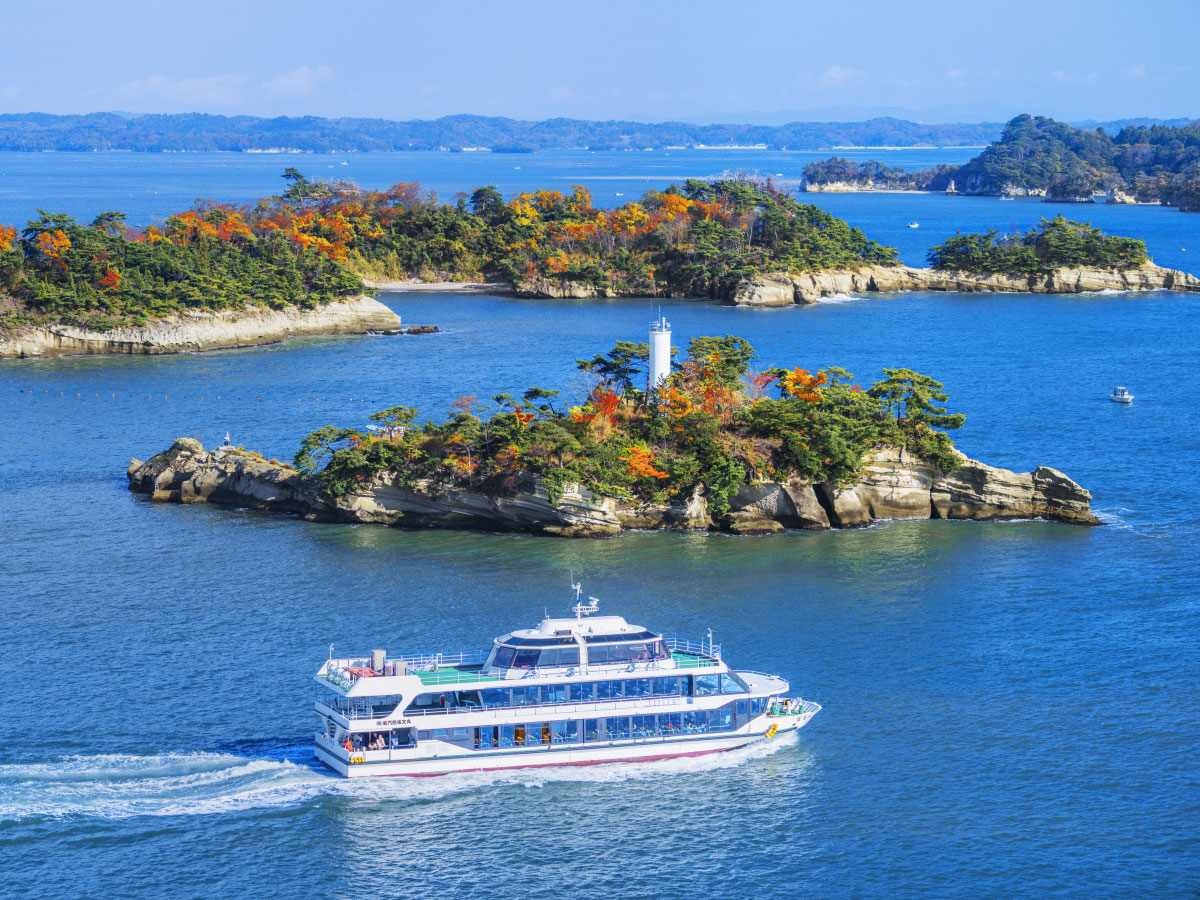 Boat ride in Matsushima Bay
From Sendai Station board a JR Senseki Line train to Matsushima Kaigan Station. (40 mins) From here it is a ten minute walk to Zuiganji Temple. (08:00 – 15:30/JPY700)
Originally established in 828AD, Zuiganji is one of the most important Zen Buddhist temples in northern Japan. Built at the end of a period of long, civil wars, the temple features a watchtower and nightingale alarm floors which are more commonly defence features found in castles. The temple is surrounded by small caves where monks once lived and prayed.
Next, visit Etsuin Temple (08:30 – 16:00/JPY300), a short walk from Zuiganji. Etsuin Temple is home to the mausoleum of samurai ruler, Date Masamune's grandson, who died mysteriously at age 19. The Mausoleum is decorated with western designs and symbols brought back from Europe on a trade mission sent by Date Masamune.
Enjoy a hot matcha green tea and Japanese sweet at the Kanrantei Tea House. (08:30 – 16:30/JPY150 entry; JPY300-700 for tea) *Place your tea and sweet orders at the ticket booth. The Kanrantei Tea House is the tea house of the ruling Date family and once served tea to samurai and royal guests. Now the tea house is open to the public and overlooks Matsushima Bay.
Take a sightseeing boat trip around Matsushima Bay and its 260 islands. A number of companies offer 50 minute cruises that depart from the pier next to the rest house. (departs hourly 09:00 - 15:00/JPY1,500)
Return to Sendai in the late afternoon.
Stay: Hotel Metropolitan Sendai East - 2/2
Japan Package Tours will be happy to prepare you a personalised itinerary to suit your budget and preferences.
Contact us now for a no-obligation quotation.