Haydn Thompson
Manager & Group Tour Coordinator
As part of my hotel management studies at University, I was blessed to have the opportunity to work in Japan for an 18 month period at a resort hotel in Nagano and Yamanashi. Upon returning to Australia, I soon found work with a Japan specialist travel agency in Melbourne who valued my language skills and intimate knowledge of Japan. This job proved to be the ideal fit and after a long apprenticeship I started Japan Package Tours in 2001. I honestly believe I have the best job in the world as as I get to live in Melbourne which is the best city in the world and have had the privilege of selling Japan which I rate as the best value for money, safe and always surpasses ones expectations destination. My team are on standby to assist with your Japan travel arrangements.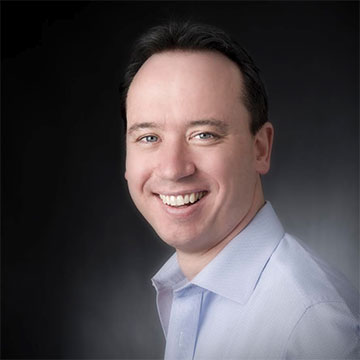 Favourite destination in Japan:
This is such a difficult question to answer as each major city and country town in Japan is magnificent in its own unique way. My favourite destination is Tokyo for it's great shopping, incredible range of delicious restaurants, state of the art architecture the organised chaos that takes places every day on arguably the best public transport systems in the world.
Travel tip:
When using a Japan Rail Pass, always reserve your seats on a bullet train where possible. There is great advantage in knowing your carriage, seat number, what time your train will depart and what time it will arrive.
Favourite food :
Raw dishes such as sushi and sashimi are famous and popular in the Japanese diet. In my experience the Japanese are also experts at barbequing chicken and beef and serving it on a bed of steamed rice with a side dish of Japanese salad with a sesame dressing.
Rebecca Hamilton
Assistant Manager
At the age of 16 I made my first visit to Japan on a school Japan Study Tour. This proved to be a life changing experience which was the start of a lifelong fascination and relationship with Japan.
In total I have lived in Japan for a period of 8 years which included time residing in Tokyo, Kyoto and Morioka where I worked in travel and hospitality. Soon I discovered the joy of introducing foreign tourists to the many wonderful destinations in Japan, the hospitality of her people and the richness of their culture. Since returning to Australia I now have the pleasure of working at Japan Package Tours as one of their Japan travel experts.
Whether it is your first journey or a repeat visit to Japan, I look forward to ensuring your Japan travel adventure is a great success.
Favourite destination in Japan:
My favourite place to visit is Himeji Castle where I recommend taking a free English tour their volunteer guides are always very informative and entertaining. I also love soaking in their hot springs and riding their many scenic trains which run the length of the country.
Favourite food:
Japan is a very social destination. When drinking friends the end of the night would often finish with an inexpensive meal at our local gyoza shop. Gyoza is popular dumplings filled with ground meat and vegetables and wrapped in a thin dough. The typical gyoza filling consists of ground pork, nira chives, green onion, cabbage, ginger, garlic, soy sauce and sesame oil. Some gyoza shops have created a range of other fillings.
Travel tip:
Before you go please read our comprehensive suggested itinerary and the maps and brochures we provide you for each city. A little bit of pre-planning will add to the enjoyment of your Japan package tour.
Alec Tsukui
Sales and Administration
I was born in Japan and lived in Yokohama for 15 years. Yokohama is a fun international city with so many thingd to see and do. With Yokohama located so close to Tokyo, I had the good fortune of experiencing the many popular attractions which Tokyo has to offer.
Having a Japanese mother and an Australian father, I was able to grow up experiencing two distinctly wonderful cultures.
I now live in Melbourne and work with Japan Package Tours as one of their Japan Travel Specialists. I feel very fortunate to be able to share my knowledge and experience with Australians planning on visiting Japan and look forward to being of assistance.
Favourite destination in Japan:
There are so many beautiful, unique destinations in Japan. However, Miyajima Island stands out for its giant Torii Gate which looks as it is floating on water at high tide. To see this at the height of the autumn season with the rich colors of the mountains as a backdrop was an amazing experience.
Favourite Food:
I love the classic Tendon - tempura on rice. There are many affordable Tempura restaurants all around Japan which serve delicious Tempura dishes. I highly recommend.
Travel Tips:
Gazing towards the Giant Torii Gate and the Itsukushima Shrine on Miyajima Island at sunset is worth waiting for. It is a great opportunity to take some stunning photos
Mizuki Ajioka
Japan travel specialist
For the first twenty years of my life I grew up and was educated in Osaka. As an adult I moved to Australia as a working holiday maker and fell in love with Melbourne. After a long period of study, I found my dream job at Japan Package Tours. I feel so fortunate to live in Australia and arrange wonderful holidays for Australians visiting Japan. Part of my role at Japan Package Tours is passing on any special requests that our clients may have when travelling around Japan.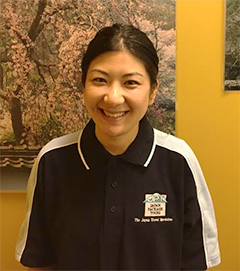 Favourite destination in Japan:
Of course my favourite destination is my hometown Osaka. Osaka is Japan's 2nd largest city which is famous delicious food and bargain shopping. Some of the famous attractions include Osaka Castle, Universal Studios Japan, the Ring of Fire Aquarium and the Namba and Umeda downtown shopping districts. Please make Osaka part of your Japan travel adventure.
Favourite food:
A popular and inexpensive meal which is famous in Osaka and Hiroshima is to try the local pancake called Okonomiyaki. Okonomi means "however you like" so you can try pancakes cooked on the hotplate in front you with all the ingredients you like. Pork or seafood is the most popular.
Travel tip:
Japan is home to so many western hotels for a range of different budgets. However I recommend you add some authentic Japanese hospitality to your itinerary and include a Japanese ryokan stay during your adventure. Please enjoy the experience of wearing a yukata and sleeping in a futon on a tatami floor.
Seira Ogami
Business Development and Communications
My hometown is Kagoshima which located in the south of Japan called Kyushu.
I moved to Melbourne five years ago and completed my studies at Monash University. Since joining Japan Package Tours, one of my roles is to liaise between the needs of our clients to our many different suppliers in Japan.
Favourite destination in Japan:
Just a short and very picturesque 90 minute train ride from Kagoshima is the seaside resort called Ibusuki. The people of Ibusuki are famous for living unusually long lives and this is attributed to the healthy and therapeutic waters of the local hot spring baths. In this town you can also try a sand bath on the beach which is incredibly relaxing for those suffering from the aches and pains of travel
Favourite Food:
I really miss my mother's pork ginger dish called "shougayaki". The good news is this is a popular dish you can try at many Japanese eateries.
Travel Tips:
For those wanting to use an ATM machine in Japan, please visit any 7Eleven or Post Office which have ATM machines which accept international credit and debit cards.
Tony Shearer
Web Design
Our web designer Tony has family and friends living in Japan. He first visited in 2002 and has since been back on over 30 occasions. He loves visiting in March and October which coincides with the lovely mild weather which compliments those seasons.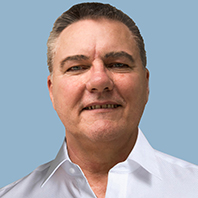 What is your favourite destination in Japan:
Wow, with so many amazing places to see, this is a tough question. When staying in Tokyo I love making the short journey to the charming resort town called Nikko. Here you can enjoy Japan's rich history amongst natural beauty. Designated a UNESCO World Heritage Site in 1999, the area is famous for historic temples and shrines, waterfalls, a graceful river and museums.
What is your favourite food in Japan:
While in Japan I love going to their Izakayas which are fun, local Japanese eateries where you can try a range of inexpensive dishes.
Travel Tips:
Don't be afraid to shop at the convenience stores. As the name suggests, they are incredibly convenient selling a wide range of meals, confectionery, drinks and other snacks.
David Marsh
Graphic Designer
As a graphic designer I have an instinctive appreciation of the elegance and simplicity of Japanese design. They have a cheerful, unadorned approach to everyday objects which I find very inspiring. I visited Japan for a wedding anniversary and made the right choice by staying in an authentic Japanese Ryokan guest house which was over 200 years old. I plan to make future trips to Japan as I soon fell in love with the culture, lifestyle and food. As someone who doesn't speak a word of Japanese, I found Japan incredibly easy to navigate. I highly recommend.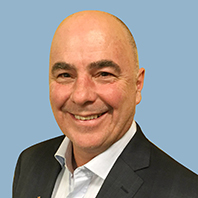 Favourite destination in Japan:
Kyoto is the historic and cultural capital of Japan and home to many of their famous temples, shrines, parks and garden. My favorite destination in Kyoto is the Roanji rock garden where this Japanese Zen temple garden features distinctive larger rock formations arranged amidst a sweep of smooth polished river rocks in a linear pattern that facilitates meditation.
Favourite food:
I love simple dishes such as soba and udon. Tiny little eateries are hidden away down narrow lane ways where hot bowls of noodles are sold at very cheap prices.
Travel Tips:
I traveled in the autumn and could not have been more pleased. The lovely rich colours of the Japanese maples in the mountains are beautifully presented by nature during the autumn season