Single package:
$2,810
Twin package:
$2,390
Triple package:
$2,080
Airport Limousine Bus transfer coupon (one-way)
7 Day Japan Rail Pass
Nikko World Heritage Tour (inc. lunch)
3 nights of accommodation at the Shinagawa Prince Hotel in Tokyo
2 nights of accommodation at the Hotel Metropolitan Sendai East
2 nights of accommodation at the Art Hotel Hirosaki City inc. breakfast
2 nights of accommodation at the Hotel Resol Hakodate
2 nights of accommodation at the Keio Plaza Hotel Sapporo
This tour starts off in Tokyo and continues up north, offering an introduction to some of Tohoku's highlights. During this tour you will experience a mix of spectacular nature, fascinating history and get a taste of the undiscovered charm of Northern Japan. With an appropriate amount of time at each destination, this itinerary offers an exciting program with a variety of sightseeing activities.
Day 11: Sapporo - Otaru - Sapporo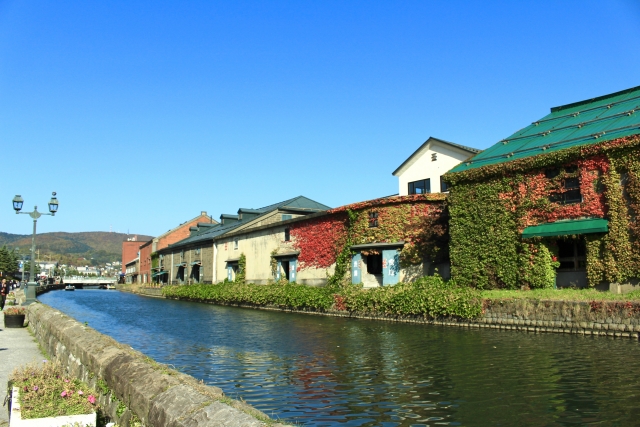 Otaru Canal
Make a day trip to Otaru by boarding a JR Semi Rapid Ishikari Liner, JR Hakodate Line or JR Airport Rapid train to Otaru Station. (30-50 mins)
Otaru is a small harbor city full of character thanks to the beautiful warehouse-lined canals and buildings from former trade and shipping companies.
Stroll along the canal, and visit Sakaimachi Street with its attractive, old buildings that have since been converted into cafes, boutiques and museums. Visit the Otaru City Museum (09:30 – 17:00/JPY300) to discover Otaru's history and the early development of Hokkaido.
Next visit the Herring Mansion (09:00 – 17:00/JPY300) by boarding a city bus #10 or #11 from Otaru Station (25 mins/JPY220). View the tools and living conditions of herring fisherman during the heyday of herring fishing, once one of Otaru's major industries. Since the early days of the town's development right through to the 19050s when the industry collapsed due to a drop in herring stocks, large fortunes were made by leading fishing enterprises. Visit the Aoyama Villa (09:00 – 17:00/JPY1,080), the luxurious villa of one of the most successfully families in the herring industry.
Stay: Keio Plaza Hotel Sapporo - 2/2
Japan Package Tours will be happy to prepare you a personalised itinerary to suit your budget and preferences.
Contact us now for a no-obligation quotation.